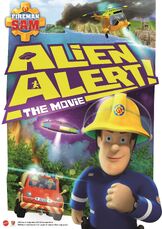 Alien Alert is a feature-length special. It was released in UK cinema's on the 17th of June 2017 and was released on DVD in the UK on October 2nd.
​Plot
Pontypandy is hit by a raft of UFO sightings and Fireman Sam is determined to get to the bottom of this mystery.
​Characters
Characters Introduced
Vehicles
Dilys' Car
Buck's Jet Ski
Cast
UK
Trivia
This is the last Fireman Sam project to be animated by Xing Xing.
This special introduces Buck Douglas and his cameraman.
This special also introduces Wallaby 2, Nurse Flood's 4x4 Ambulance & the Search & Rescue team
First time Dilys is seen driving a vehicle.
This is the first time since Snow Business that Bella is featured in a special.
It was broadcast on Channel 5 on the 28th of October 2017 & on Cartoonito on the 11th of November 2017.
Buck Douglas' name is partially a reference to the titular character of Buck Rogers.

His character model is based on the Tenth Doctor (as played by his voice actor, David Tennant, in the popular BBC Sci-Fi Series ''Doctor Who"

James' line, 'In the woods, no one can hear you scream', is a reference to the quote 'in space, no one can hear you scream', a tagline used to advertise Ridley Scott's 1979 cult Sci-Fi/Horror movie, Alien.
Goof
Sarah refers to her Uncle Sam as "Fireman Sam" at one point, but corrects herself later on.
Gallery
Videos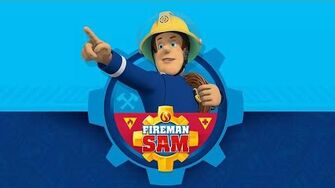 Community content is available under
CC-BY-SA
unless otherwise noted.